DUSTY HALEY
Dusty was extremely helpful with another department when an employee failed to show up to work on two different occasions. He made sure the director was called and took care of getting the building open so members could come in until the director was able to arrive. Absolutely huge help and we thank him!
Dusty is a true VIP as both a YMCA staff and a member. He willingly helps everyone and does so with exceptional care, he challenges others to do well and does so many things within the Y! Also, above all, he lives out the Christian values that are the Y's mission.
Dusty is a fantastic Personal Trainer!  He's very knowledgeable in his field and is always willing to assist you with any questions or issues. The energy and intensity he devotes to his clients is apparent and the YMCA is very lucky to have him as a team member!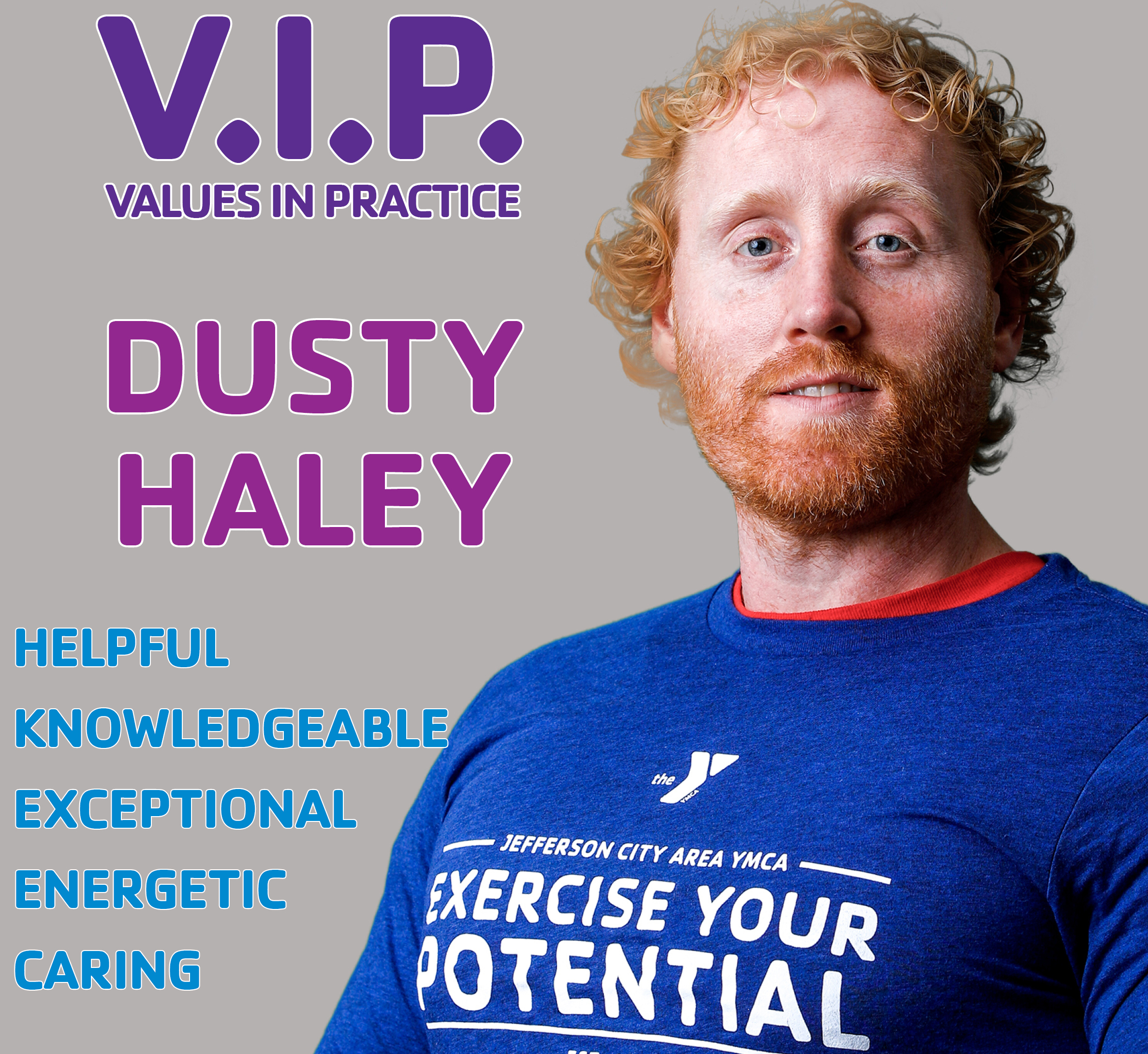 Recognizing Exceptional Service!
The YMCA wants to recognize staff who have positively impacted the Jefferson City Area YMCA community by going above and beyond in
promoting the Y's four core values of Caring, Honesty, Respect and Responsibility.
When you experience an employee providing exceptional service, you can nominate them by completing a form at www.jcymca.org, clicking this link or by scanning the code below.

Paper forms are also available at the Welcome Desk.