Kathy Deeken
Kathy is a gem! What a great ambassador for our YMCA! I wish I had 100 employees like Kathy. She is always upbeat in every job she does at the Y… teaching classes, working in the Fitness Center, and lifeguarding in the pool. She is constantly moving, working, cleaning and engaging members. My experience at the Y is always enhanced when Kathy is working. Thank you Kathy!
Kathy is such a hard worker! She always goes above and beyond! You can tell she really enjoys her job and cares about the members!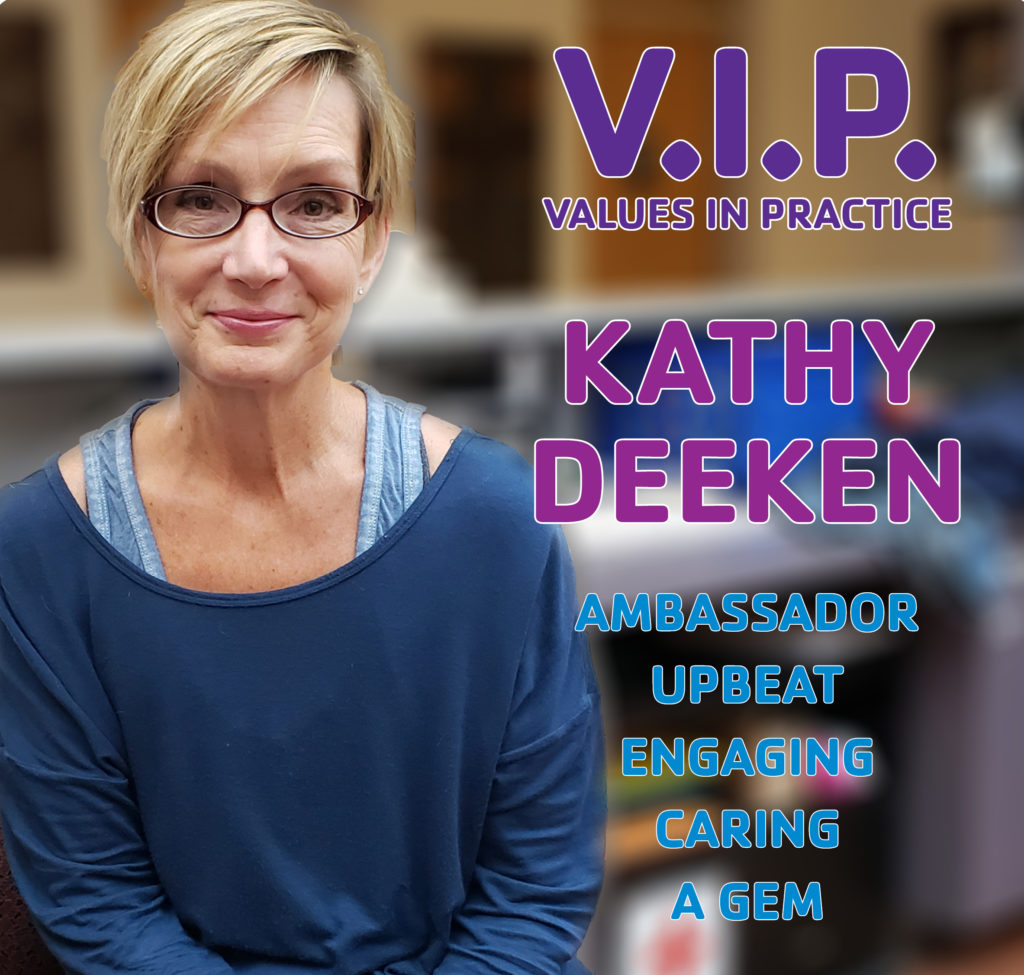 Recognizing Exceptional Service!
The YMCA wants to recognize staff who have positively impacted the Jefferson City Area YMCA community by going above and beyond in
promoting the Y's four core values of Caring, Honesty, Respect and Responsibility.
When you experience an employee providing exceptional service, you can nominate them by completing a form at www.jcymca.org, clicking this link or by scanning the code below.

Paper forms are also available at the Welcome Desk.