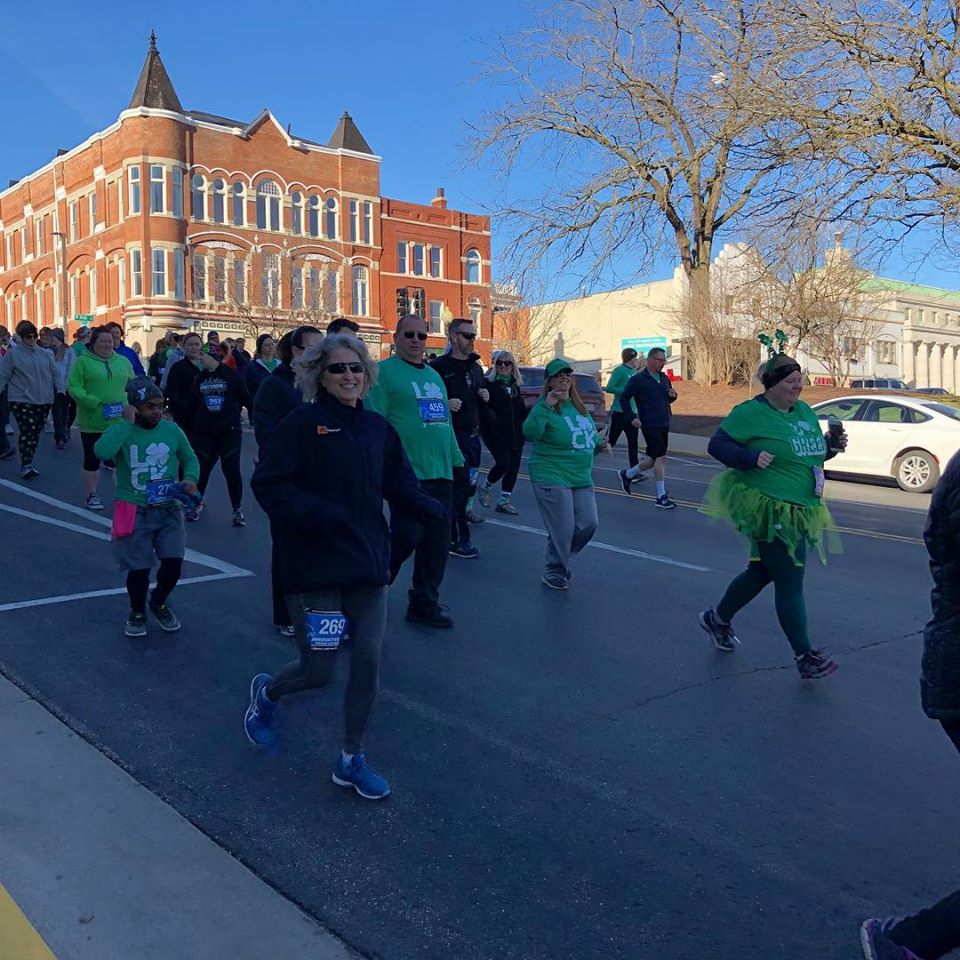 June 27, 2020
Downtown Jefferson City
In order to encourage social distancing and discourage large crowds, this is a FUN RUN and will not be timed and medals will not be awarded. We are doing everything possible to hold the event that was expected, but doing so in a way that keeps our staff, volunteers and participants as safe as possible.
DETAILS . . .
If you registered for the March event, you are ready to go! If you haven't
already, please plan to pick up your shirt at the Firley Y at 525 Ellis Blvd. by June 27. Shirts will not be available at the Fun Run.
FUN RUN REGISTRTION: in advance only – no race day registrations
•$10 Y-member; $20 Non-member (June registrants do not receive a shirt.)
START TIME: Arrive anytime between 8-9:30 a.m. to start your run/walk.
COURSE INFORMATION: The course will be marked for both the 5K and 10K routes. The start line will be in front of Subway on High Street and the finish line in front of the Capitol Building on High Street. Water will be provided on the course.
Call 761-3225 for more information.
__________________________________________________________________________________________________